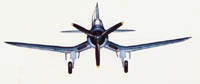 Schaertel Publishing, Inc.
United States Marine Corps Air Stations of World War II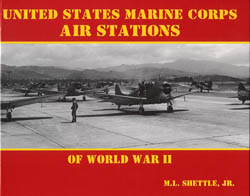 This work documents the 22 Marine Corps Air Stations in the United States, Hawaii, and the Virgin Islands during WW II. Articles feature aircraft and other items of special interest to the Marine Corps including the Corsair, the PBJ Mitchell, the R5C Curtiss Commando, and more. An appendix chronicles the famous WW II Marine pilots Pappy Boyington, Joe Foss, John Glenn, Ed McMahon, Tyrone Power, and Ted Williams. Little known Marine aviation activities just as the glider, paratrooper, and the barrage balloon programs are covered in depth. The 180 page hardbound book is printed on 8.5 x 11 inch glossy art paper and contains 190 photographs. Included is a 17 x 22 inch removable map that shows all of the Marine Corps, Navy, and Coast Guard air stations of the war. A definite must for the Marine aviation enthusiasts. Order now!


Site design by Kaleidoscope Tech, Inc.
Schaertel Publishing, Inc. © All rights reserved